Regular price
Sale price
$9.00 USD
Unit price
per
Sale
Sold out
Fresh, bright, and light! That is not just a description of the aroma of this bar but the feeling you will enjoy while using it. Whether you set it on a pretty tray for decoration or use it to cleanse your skin, you will be experiencing a breath of peaceful air with this special new blend.

This soap is double the size of our other bars weighing in at 8oz!
Why is it so great?
✿ Chamomile essential oil is a beauty oil that cleanses skin gently. It is the only essential oil safe for newborns. This oil is obtained from the leaves and flowers of the chamomile plant and has been seen to help with nerves, migraines, acne, inflammation, insomnia, menstrual problems, and dermatitis. 
✿ Orange essential oil is also a beauty oil that is great for toning oily skin and helping release wrinkles on the neck. The oil is obtained from the rind of the fruit and has been seen to help with depression, anxiety, nervous conditions, muscular spasm as well as being used as a tonic, sedative, and antiseptic.
✿ Calendula flowers top this soap for decoration and infused it into the olive oil. Calendula has a calming effect on the skin and is helpful in regenerating skin cells.
✿ Coconut oil in soap give a beautiful, big, bubble lather that lifts dirt off of the skin so it can be rinsed off. This is a key reason why you feel so clean after using Cake Face soaps.
✿ Olive oil in soap is a humectant. This means that it draws moisture from the air to your skin, keeping it hydrated and smooth all day long. It also provides a nice creamy lather which allows the essential oils a little time to soak infuse into your skin. We infused this olive oil with calendula flowers.
Share
How to use

Safe to use on body, face, and hair.
View full details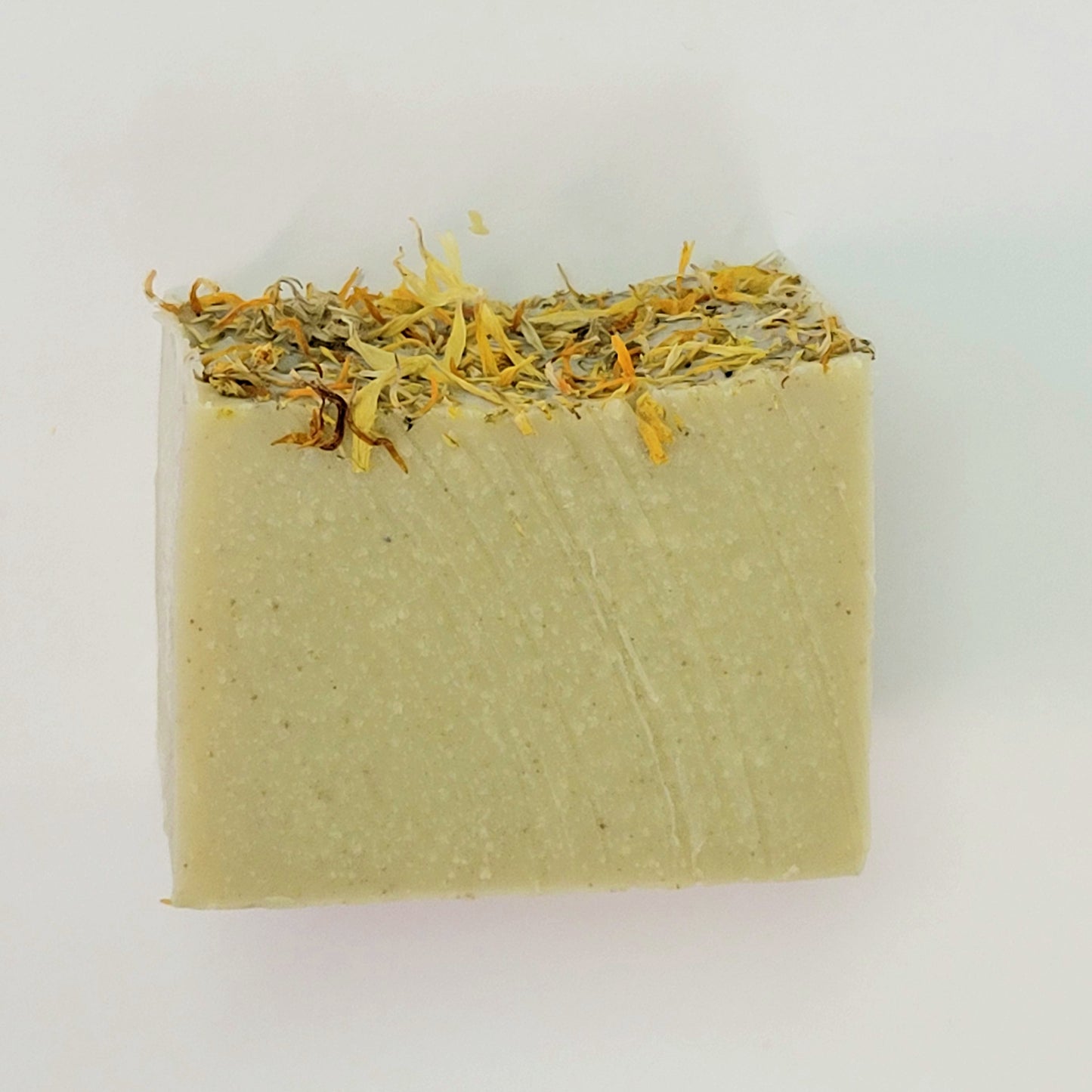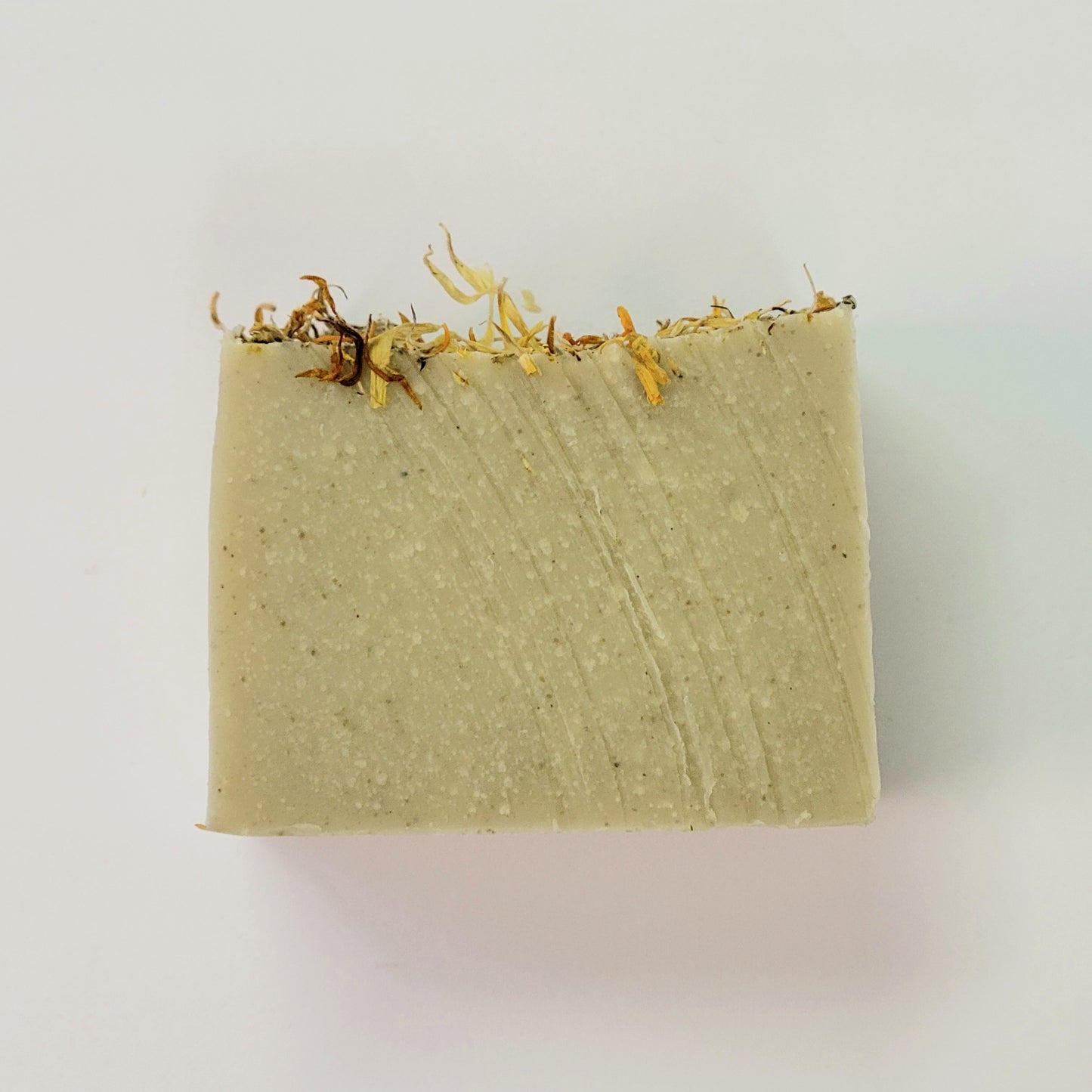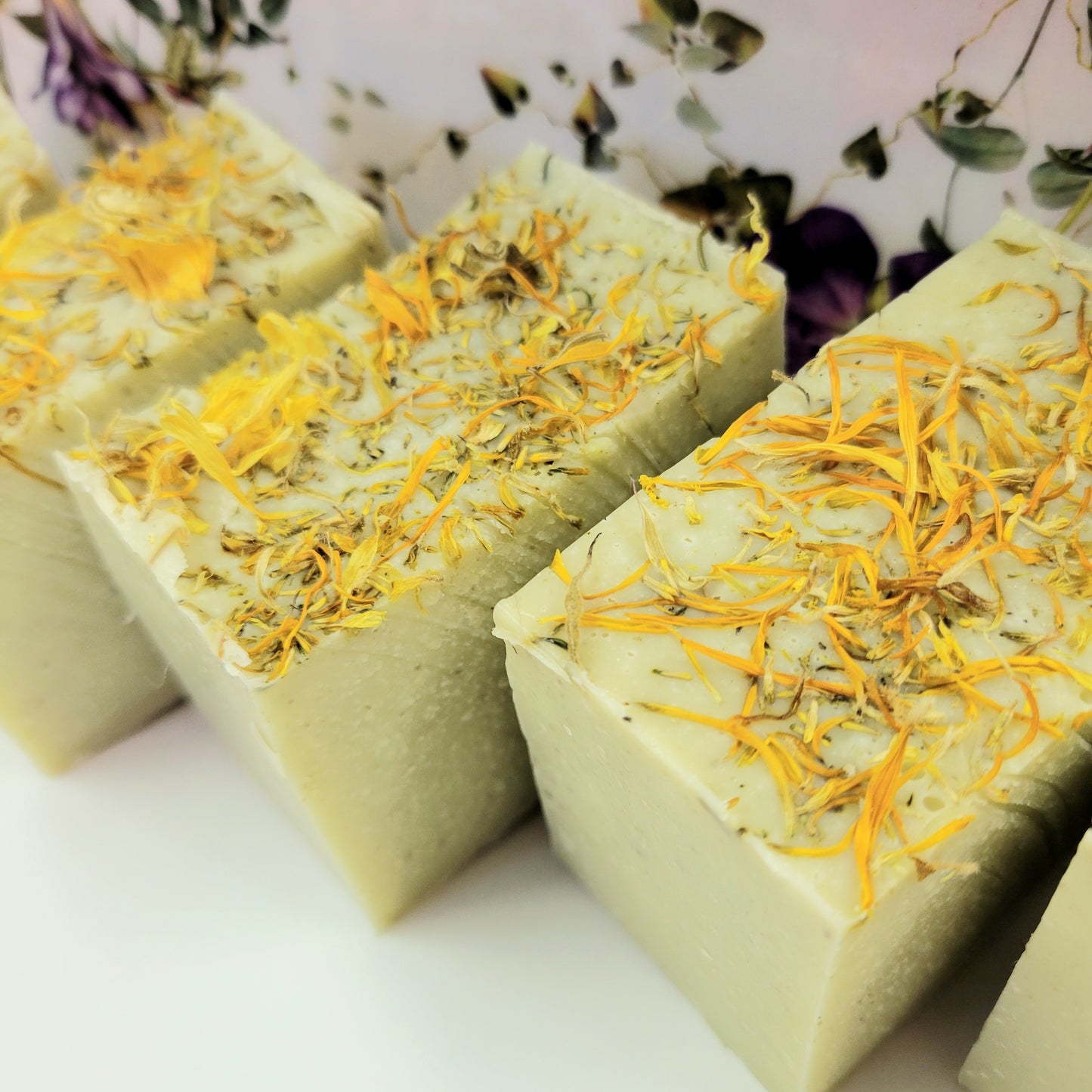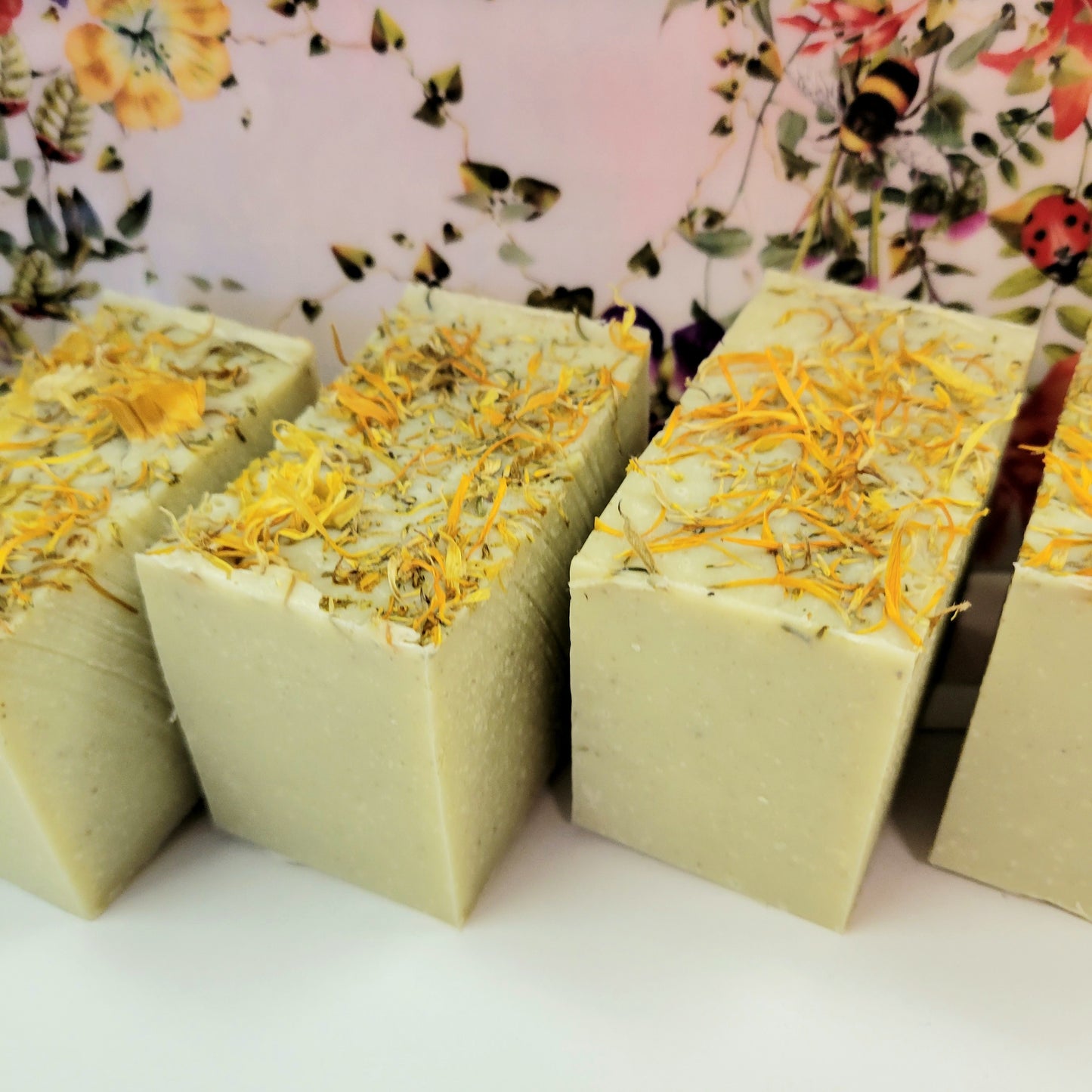 Clean skin care for all!
We only use good stuff to make our products and we hope that our good intentions shine through and put a smile on your face when you hold Cake Face Soaping in your hands.